REGISTER HERE
---
In this class we yoke to the inherent life force within, a force that is at once ancient and yet always immediate and continuously evolving. Each of us has a signature pulse, rhythm and flow that is unique to us and thus a meditation and movement practice should support the optimal vitality of this sacred pulse. In this class, Tias begins by providing an overview of the inherent potency and how it relates to prana in yoga. In practice we develop an intimate connection to this potency via the breath, the bloodstream and lymphatic flow. Tias guides students in both meditation and movement practices to listen to the power of this pulse, to recognize its frequency and to animate its presence. This practice is at once profoundly restorative and enlivening.
Cost: $40
---
Co-hosted with: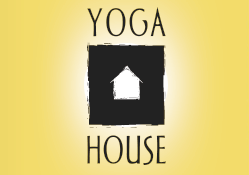 ---
Some logistics:
Have your props handy! We recommend a block, blanket, bolster, belt (and chair if you have access to one).
Please note that all classes are in Mountain Time.
Please call 626-403-3961 for any registration inquiries or email: info@yogahouse.com.
Can't join us at the time of the event because of your schedule or time zone? We've got you covered!  Following the workshop, you'll receive a link to the recording (good for 30 days) so you can practice as many times as you want!