---
The Gita is one of the oldest testimonies on record clarifying the path to realization and unconditional love. Today, amidst ecological threat and psychological angst, it is of upmost importance to have a discriminating awareness and compassionate presence.
This class series includes discussion, translation, lecture, meditation, and yoga practice, bringing the time honored teachings of the Gita to the challenges of today's times. Nicolai and Tias have been close colleagues and best of friends on the yoga trail for over 25 years. Please join them to discover the beautifully resonant, core teachings of this most sacred text.
When: December 4 and 18 | 9:00am -12:00pm Mountain Time
Cost: $50 for one workshop or $90 for both
---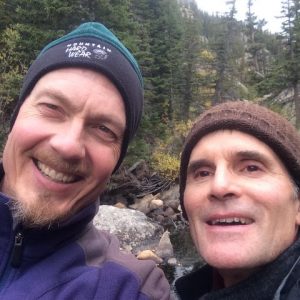 Nicolai Bachmanhas been teaching Sanskrit, chanting, yoga philosophy and Ayurveda since 1994. His education combines informal, traditional study with the academic rigor of university classes. He holds an M.A. in Eastern Philosophy, an M.S. in Nutrition, and is eRYT500 certified. His written publications include 108 Sanskrit Flash Cards, The Language of Ayurveda, and by Sounds True, The Language of Yoga, and The Path of the Yoga Sutras. He has taught Sanskrit and Yoga Sutras for Prajna Yoga's training courses for the past 20 years.  www.SanskritSounds.com

---
Some logistics:
Have your props handy! We recommend two blocks, blankets, a thick bolster, an 8' or 10' belt/strap, and a backless Iyengar chair (modifications will be given if you do not have a chair). We recommend yogaoutlet.com and Manduka for props; backless chairs can be found on Amazon and Etsy.
Please note that all classes are in Mountain Time.
Can't join us live because of your schedule or time zone? We've got you covered! Reserve your seat and we'll send you the video recording on the following Monday to watch when you can, available for 10 days.