---
with guest teacher Susan Volkan
In this class we will practice a hip opening and stabilizing sequence to cultivate gestural freedom and vitality in the hips.
Cost: $18
---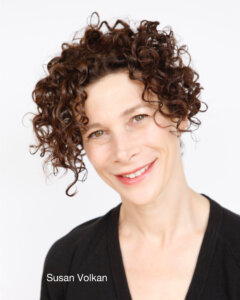 Susan Volkan is a long-time Prajna Yoga practitioner and former professional performer currently on the faculty of the Dance and Somatic Studies program at Washington University in St Louis.
Some logistics:
Have your props handy! We recommend two blocks, blankets, a thick bolster, an 8' or 10' belt/strap, and a backless yoga chair (modifications will be given if you do not have a chair). We recommend yogaoutlet.com and Manduka for props; backless chairs can be found on Amazon and Etsy.
Please note that all classes are in Mountain Time.
Reserve your seat and we'll send you the video recording to watch when you can, available for 10 days after the class.
Registration closes at class start time, so be sure to sign up ahead of time to reserve your spot!